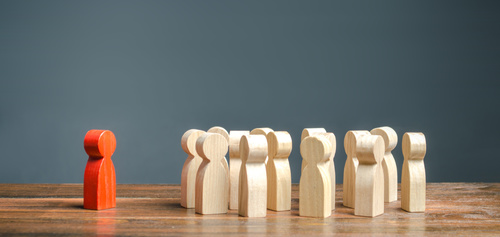 Quelle: @Андрей Яланский – stock.adobe.com
Discrimination is an unequal treatment of persons or groups based on certain motives (e.g. descent, skin-colour, disability) that results in disadvantages for the people concerned.
In general we distinguish between direct and indirect discrimination, harassment, incitement to discrimination and discrimination by association.
If a supervisor or employer does not react to a discrimination or harassment that he or she becomes aware of, he or she also commits a discrimination and therefore becomes liable.